WELCOME~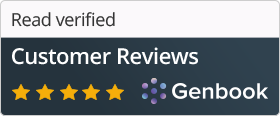 At TLC Healing Touch you'll find 24 yrs of experience and receive a quality massage with focus where YOU need it. Many of my patients receive extensive work on their back and neck areas. Located just 1 mile off 35 on Co Rd 46 in Lakeville at The Fountains ( a beautiful apartment complex attached to Hosanna Church ) my office is easy to get to in the South Metro area
I offer discounts and packages to help you be able to afford a great massage as well as Gift Certificates!
Other services I provide are:
Micro-current therapy = Helps your body HEAL NATURALLY from the inside out
Zyto compass scan for wellness
Raindrop Therapy with essential oil
Auto insurance billing for auto related injuries
Fibromyalgia treatments that actually WORK and are PAINLESS
Ear Candling
high quality natural supplements and healthy gift items
As I stated earlier, I have been working as a professional muscular therapist for the past 24 yrs. I had wanted to be a nurse since childhood and when that didn't work out, massage therapy was the next option for me. I LOVE being able to help my patients feel good without any chance of potentially ruining their lives in the process ! As you can imagine, I've heard a LOT of stories of surgeries gone wrong and medication mess-ups.
This is another reason I'm SO proud to be able to offer micro-current therapy to my patients. It truly is remarkable technology.